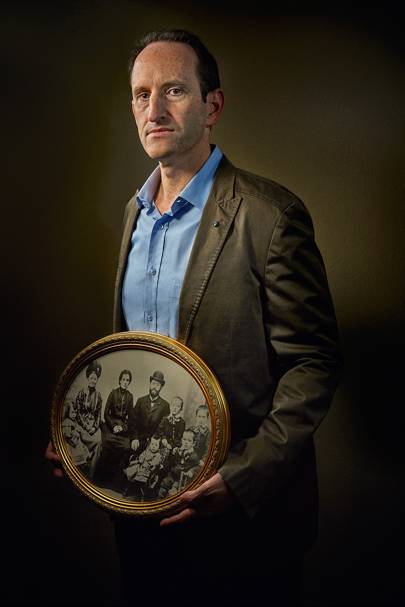 Who is Gilad Japhet?
Gilad Japhet, CEO of MyHeritage
Tracing his own family tree led him to create
the digital genealogy tools that are now helping others

.
From Interim President, Dick Rosenstock
Dear Members and Friends,
Please join us

Sunday March 18, 2018

for our regular monthly meeting. We will present Gilad Japhet's, presentation of the 7 Unique Technologies for Genealogy Discoveries from the 35th annual IAJGS 2015 conference in Jerusalem.
Mr. Japhet is the founder and CEO of MyHeritage.com. This is a fascinating insight to this rapidly expanding resource for Jewish Family Historians.
MARK YOUR CALENDAR



Wednesday May 2nd

for Israel Pickholtz, internationally known expert on Jewish DNA will be at the Central Resource Library, Overland Park, from

5:30 until 7:30

. Don't miss this opportunity to learn what's unique about Jewish DNA.



Looking forward to seeing you there.



Richard "Dick" Rosenstock




The Family History Sleuth

Researching the Kaufmann, Rosenstock, Sixta & Field Families

Jewish Genealogical Society of Greater Kansas City, Interim President, Webmaster
Submitted by Kathleen Brandt
a3Genealogy
Interim Board Member of JGSGKC